New paper in OpenSilicium 14 : Program your GPIO-Demo module from scratch
As we promised to you, we managed to close the next paper soon enougth to get it in Open Silicium #14 !
It should be available in your favorite book store in a few days (in France). If not, consider fiding a new favorite book store !
Much more than a guide to GPIO Demo module programming, you'll find a step-by-step how-to which will guide you to the depth of these small black chips you can find in an ever-growing number of everyday-life items.
Don't wait for them to crush you, get ready for the trip and understand their deepest internals to master them and get the most efficient code for your projects.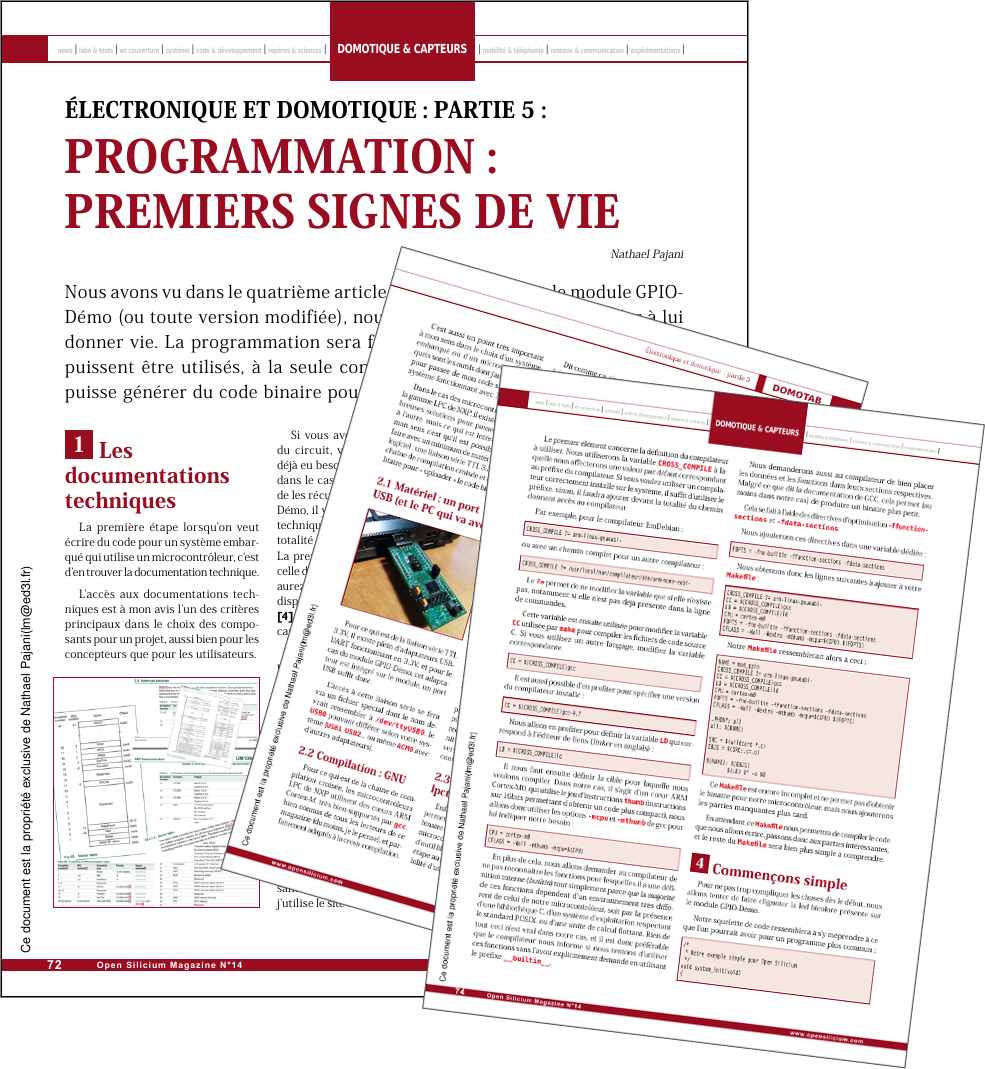 All posts related to Open Silicium category: